Our Team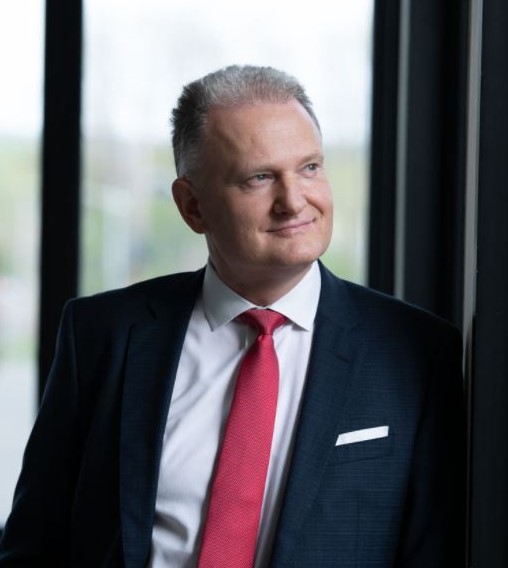 Arthur Dolega, CFP® is the founder of Vision Financial Planning. He holds the Series 24 Registered Principal license and is a branch office manager with NEXT Financial Group, Inc. He has received the CERTIFIED FINANCIAL PLANNER™ certificate in 2003 from the American College.
Arthur's career in financial services started in 1998 through an affiliation with the Park Avenue office of First Investors Corporation in New York City. Six years later, by embracing a buy-out opportunity, he started Vision Financial Planning with an independent broker/dealer.
Arthur is a devoted family man and trusted member of the community. He is an active member of the Children's Smile Foundation headquartered in Maspeth, Queens. The organization's mission is to provide help to disadvantaged children and their families. In particular he helps raise awareness of the needs and challenges of orphans in Poland.
Arthur is a member in the local Juniper Park Civic Association. The association's task is improving quality of life in the community from working on zoning laws in the neighborhood to preserving historic landmarks. He lives with his wife and three children in Middle Village, Queens.
His membership with the Long Island Chapter of the Financial Planning Association helps Arthur stay tuned to the latest news and events in the financial planning community.
CHECK MY CERTIFICATATION HERE: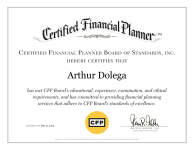 https://certificates.cfp.net/eb477310-6067-496e-a63f-972780cd3ec6
WHY CERTIFICATION MATTERS WHEN CHOOSING A FINANCIAL PLANNER
Most people think all financial planners are "certified," but this isn't true -- nor are all certifications the same.
Anyone may call him or herself a "financial planner," but only those who have fulfilled the certification and renewal requirements of the CFP Board can display the CFP® certification marks, which represent a high level of competency, ethics, and professionalism. CFP Board's Standards of Professional Conduct require CFP® professionals to look out for your interests above their own when delivering financial planning advice.